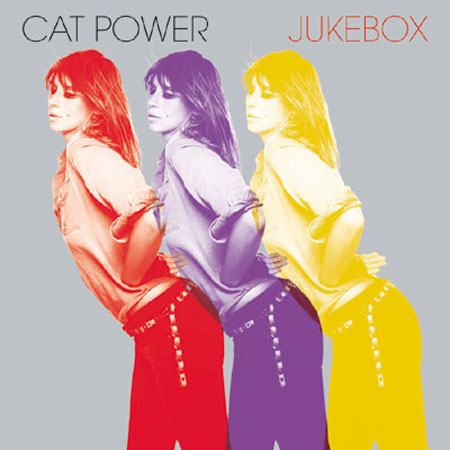 60. ASHANTI : The Declaration

And here is the wife/partner/girlfriend of the past, present and future; leaving one man in search of another, in good faith and honesty, body and soul, no matter what. The pace is slow, sensual, natural – unforced. A slow sunrise, warming everything it touches.

59. DAVID BANNER: The Greatest Story Ever Told

Beneath the bluster, the greatest story ever to emerge from the DeLorean doors is one of self-belief and self-determination, out of the mud and murk of nature and man's ignorance and malfeasance. A nation prays and puts a song on the jukebox, not in that order.

58. CAMILLE: Music Hole

Then think of the woman making noise, her own kind of music, to get herself out of the mud, and you automatically think of Beckett going on, but this woman has enough energy and push to pull the rest of the earth with her; anywhere in her body, or on her mind, that she can find musical she will process, proffer and relate the deepest of tales, knowing that music is the most jagged yet most curative of little pills.

57. ALANIS MORISSETTE: Flavors Of Entanglement

Thesaurus-happy, yet earthy; the plant pulled up from the roots, with its Latin tag still attached. The flower of Ottawa , hardy and mature, thorny and sweet-smelling, entwines and then disentwines, crawling over to wall to unexpected freedom.

56. N-DUBZ: Uncle B

In the meantime, can flowers ever grow in this partially forlorn corner North by Northwest? The talk was all about Oliver! but here was its update; a teacup match of Lionel Bart and the So Solid Fugees, kids who sing not to get paid, or because they're told to, but because they have something to express, to change, to wonder at – even though they're keen to keep it clean. To those at the back of the bus who can't afford tickets for the Palladium but know instinctively that they're missing nothing.

55. BASHY: Bashy.com

Unmatchable equations on the back of a slate of chewing gum, paving stones of freshness coloured with gaudy daubs of heliotropically hopeful stalks and shoots swerving towards the sun of tomorrow. And the best British take thus far on the song of the year. Grime intent on un-burial.

54. CASSETTEBOY: Carry On Breathing

And other tales continue, uninterrupted; now there was the notion to document a life, from beginning to where, so the mood became a tiny amount more solemn, the whole became a trifle more structured, the music beginning to enfold the concept rather than simply adding to it. A few more easy zings at easy targets next time (because that's why we still love him!) wouldn't go amiss, though!

53. THE GAME: LAX

But then there are the harder targets. The ones to do with rebuilding a society, enabling a future, understanding that it can never begin or end with outward ostentation alone. So much of this year's rap worked because it ascended beyond the commonplace and everyday but never, ever forgot about it. And so "My Life" was a song of its year; invoking Lennon and Cobain, as utterly moving as Oasis and the Verve were so unutterably lost, reaching, striving, for something, someone, and it doesn't end here, either. After all, orange peel has to be worked for, too, and mistakes exist to be learned from.

52. BRITISH SEA POWER: Do You Like Rock Music?

And let us not forget the Arcade project, and honour those who knew that it wasn't just about screaming vague placebos as loudly as possible (after all, it didn't work for Palin) but understood the dynamics and the emotion which underlay and propelled them, such that a chant of "Easy! Easy!" can turn Scotland '74 into DC '09 if only we stop smirking and want to.

51. CAT POWER: Jukebox

Understanding what is really to be learned from the past; not content merely to mimic Dylan but to invoke him, address a song of hopeful (yet mildly cynical in a friendly way) adoration towards him, and to make the source material, whether Hank Williams or Kander and Ebb, mean something different. And perform it with a group of musicians who grasp the nature and essentiality of breathing and reacting with their singer. It was never an elegy, but, as with all great invocations of history, an urgent urge to persist, persevere, prosper.